How to set up a fitness tracker?
If you've never used a fitness tracker before, it can be a bit intimidating. However, you're sure to find that the process isn't that bad once you've gotten through the initial setup. To guide you through the process, we're going over the steps you need to take in order to get set up.
1. Choose a Fitness Tracker
If you haven't already chosen the fitness tracker you want, then you'll want to do some research to find the right one for you. Our Fronfit fitness trackers all offer great options. Suitable for a variety of styles and fitness goals. Before you make your final decision. Please read everything carefully first.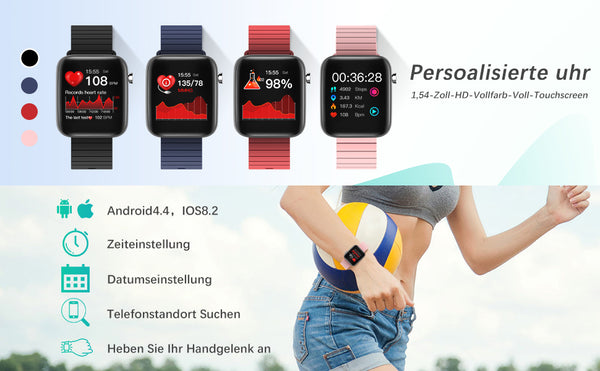 2. Charge it up 
Some fitness trackers and smartwatches come with USB charging cables and AC adapter plugs. To connect it to a power source for charging. Others come with only a USB charging cable, which you can use with an AC adapter plug you already own.

There are two main types of connection between the USB cable and your device. Some fitness trackers and smartwatches have a micro USB slot, so it's simply a case of plugging it in. Others come with a magnetic charger that connects to magnets on the back of the device.

A battery or similar symbol will appear on your wearable's screen to show it's connected and charging. We test the battery life of every smartwatch or fitness tracker, so we can tell you how often you'll need to charge it.
3. Install the app on your smartphone
One of the best ways to view all your information as efficiently as possible is to get the app connected to the tracker connected to your phone. But, it's unlikely to be difficult for any larger fitness tracker brand.

Most wearables are compatible with both Android smartphones and iPhones. Although a handful are only compatible with one operating system or the other. For example, Apple Watches can only be used with iPhones.

You'll need to navigate to the App store on your phone, search for the companion app – say, the Fronfit app or Jyoupro – and click install.
4. Set up an account
Chances are, you'll need to set up an account for any fitness tracker you select. After all, the programs these devices use will need to gain information about your starting point. That means including information like your gender, height, weight, age and other aspects.

While not everyone will be a fan of going through the account creation process. It's going to be worthwhile if you want to meet your goals. Often, the programs used will also email out handy tips to help you with getting in shape, losing weight or meeting other health goals.
5. Pair with your phone
Now it's time to pair your fitness tracker or watch with your smartphone, which allows you to view your health and fitness data via the app. Make sure your device is near your phone, and that your phone is connected to the internet. You'll also need to ensure your phone's Bluetooth is switched on; you can find this in the settings menu.

If the pairing process doesn't start automatically, then look for an option for pairing or setting up your device on the app. The best companion apps will give you clear on-screen guidance to help you through the pairing process.

If you're struggling with pairing, move away from other Bluetooth devices, such as headphones or speakers, when trying to connect.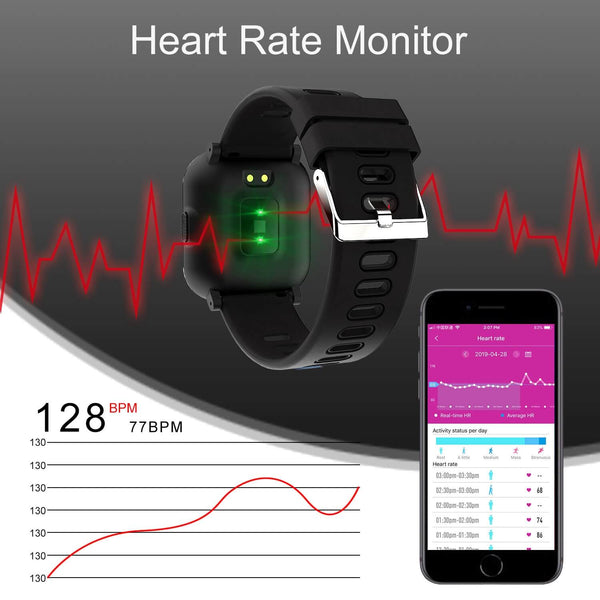 Finally,When you've got your tracker working exactly as you need it to, you can start to think about what goals you want to do. Keep in mind that there are so many health-related areas that you can improve in. Whether it's exercise, weight loss, sleep, stress or illness management, a fitness tracker can help.

As you're setting those goals, remember to be gentle with yourself. Start with what you know you can commit to rather than trying to force yourself to make a complete 180 when it comes to your diet or exercise habits. If you create solid foundations, it will be easier to build on them without torturing yourself.

Each day is a new chance to improve in some way. Little by little, build on the habits you already have to create the best possible health. Be gentle with yourself, and remember that you're making changes out of love for yourself, not as a punishment.
---