Fronfit K1 Kids Fitness Activity Tracker
The fitness activity tracker can automatically monitor your kids daily real-time heart rate and track how well your kids sleep at night, get the data about your kids sleep trends through the night in the app.The vibration alarm clock can wake up your kids without disturbing others.
Supports 10+ activity modes:
Walking
Running
Bicycle
Dance
Basketball
Football
Tennis
Badminton
Climbing etc.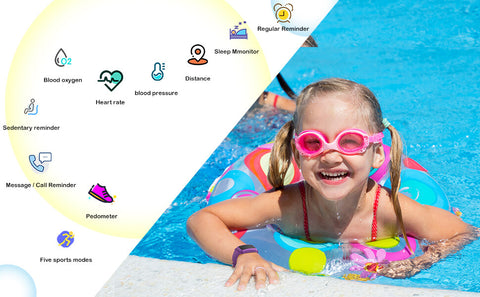 What is a good fitness activity tracker for kids?
The fitness activity tracker strap is adjustable, more suitable for growing kids.
The wrist circle length is around 5 inch ~ 6.9 inch. It can be set to fit wrists 4.5 to 6.8 inches in circumference.
Activity Tracker
Recording all day activities automatically and accurately for your kids , calculating steps, moving distance, calories burned as well as active minutes.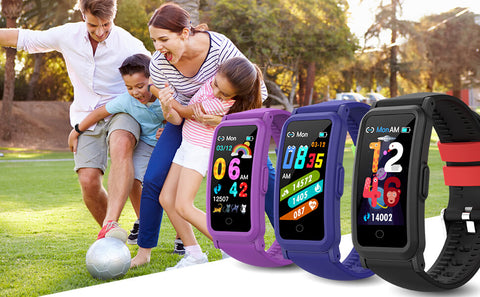 Heart Rate Monitor
Automatically monitor your kids daily real-time heart rate, focuses on your kids health and exercise intensity.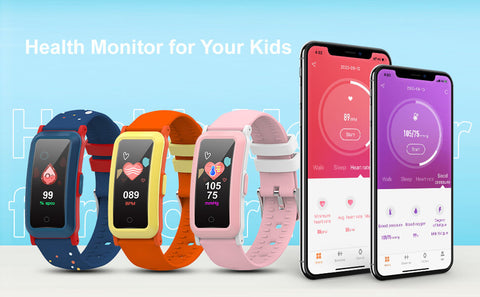 Sleep Tracker & Silent Alarm
Automatically monitor your kids' deep sleep and light sleep time at night, analyze your kids' sleep quality. Set an silent alarm in the JyouPro app and it will vibrate to wake your kids gently.
Waterproof IP67
IP67 waterproof standard, your kids can wear it when washing hands or running in the rain and even wear it swim and bath.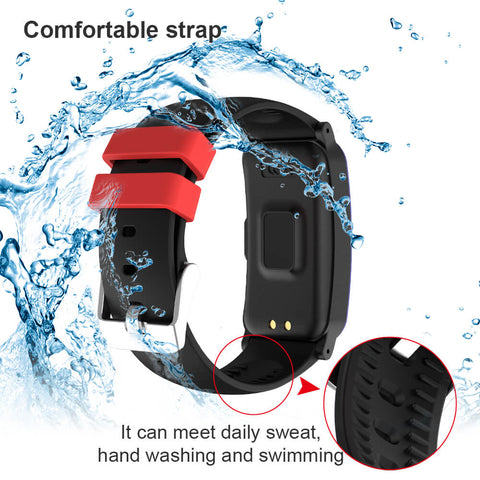 Stopwatch
Just click the touch button to turn on your stopwatch. When your kids want to set the time for a fitness goal or need time reminding in daily life, the tracker can be used as a timer.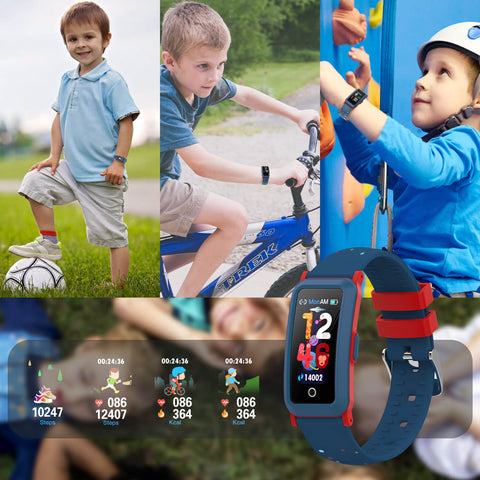 USB Charging & Long Standby Time
You can charge the fitness activity tracker by any USB adapter without requiring an extral charger. Kids spend less time charging & more time moving, charging for 1-2 hours, the fitness tracker battery can last up to 7 days.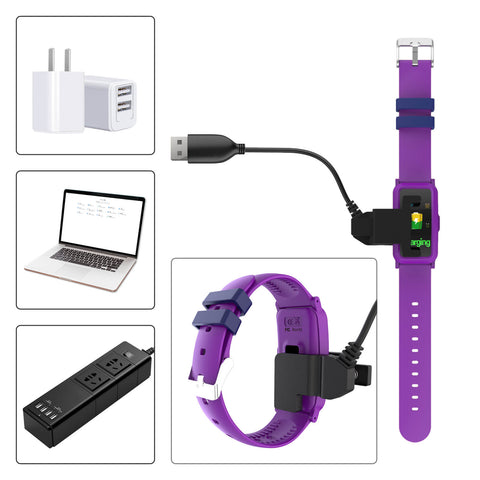 ---