Fronfit K1 Fitness Tracker Watch for Kids
The fitness tracker watch comes with a built-in USB plug and does not need a charging cable for charging, just gently pull the band off and insert the built-in USB plug into a USB charger to charge.Ergonomic design, lightweight and durable,comfortable to wear.the tracker watch is perfect for kids.
Design and Display
If we talk about the design. It has a conservative size plan, the screen size is about 0.96inch, Strap size: 101.03*81.04,Strap width: 1.8cm, simple to convey; The K1 Fitness Tracker has a catch on the correct side and a touchpoint on the screen. Viable with JyouPro APP(as following presentation), and reasonable for Android and iPhone. Also, The rest screen part of the wellness tracker would help record the profound, light, and nature of children's rest so guardians who are hoping to buy the screen will actually want to design a decent dozing propensity.
The fitness tracker watch can supports IOS 8.0 or higher, Android4.4 or higher.Download APP "JYouPro" by Apple Store and Google Play.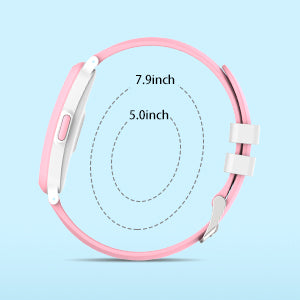 All-day Activity Tracking
The fitness tracker watch have Multi-sports mode, including walking, running, cycling, climbing. Accurately track all-day activities including steps, distance, calories burned, heart rate and sleep status with comprehensive analysis.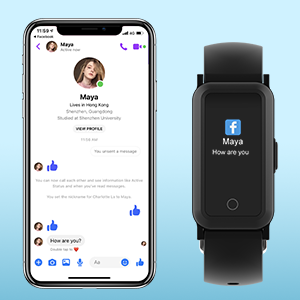 Conclusion
If you want your family members to become active and take some exercise, you can give this fitness tracker watch as a gift to them, especially the elders and kids who don't use a smartphone.
---